The Fespa fair 2019 was a success. We will join a new Fespa Fair in 2021 in Munich !

FESPA Global Print Expo 2019
Ribbon & Rope participated this year in Fespa European Sign Expo in Munich for the first time. Fespa is the Europe's largest annual exhibition dedicated to the signage and visual communication industry.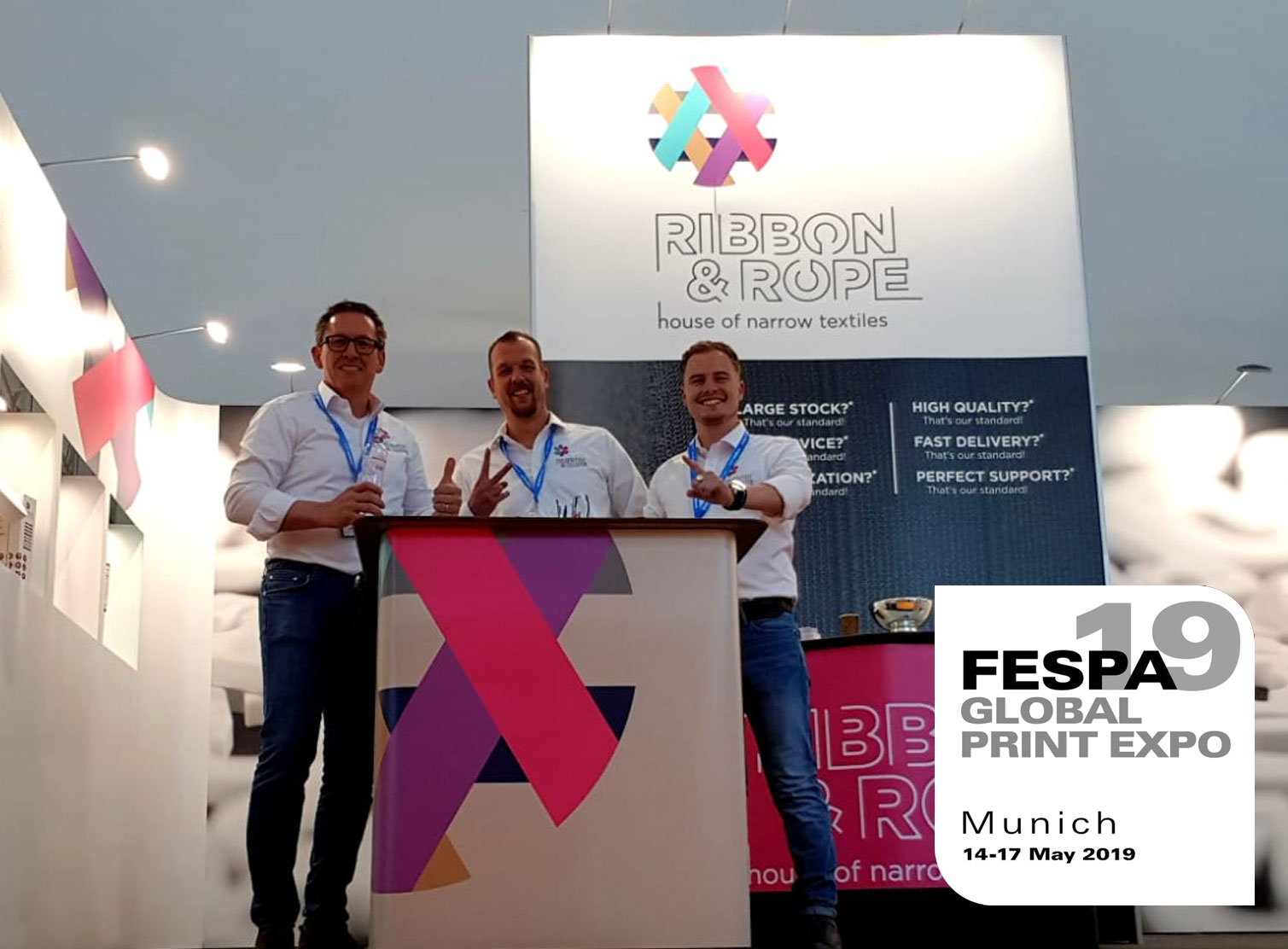 For Ribbon & Rope this first fair was a success! We thank
everyone for visiting our colorful stand. In the coming period we will be busy sending out our Sign catalogues. Did you miss us at the fair but would you also like to receive our collection?
Please fill in the form and we will contact you as soon as possible.